Why my love for filmmaking made me sad and how I am hoping to get out of this funk
A few months ago I had the good fortune to converse with an established and truly inspirational filmmaker, who in 2021 had completed her latest feature film, the first one after a twelve-year hiatus. It is a beautiful and haunting piece of work, a modern classic and a transformative movie.
When I initially reached out to her, I wanted to thank her for making this movie and for being both a filmmaking force and a guiding light for women directors like myself. She replied (she REPLIED! :)) and said that filmmaking was all about the work, the process and that that is the true gift, not the buzz and the accolades.
Oh yes, absofuckinglutely. Although my process as a filmmaker is barely ticking over in the past years, I know what she is referring to. Filmmaking is about the journey and the people on that journey. The love we have for a story and for each other.
She and I continued our e-mail exchange for a bit and talked about the gruelling challenges of financing a movie. Films might be the most expensive form of storytelling. They are traded as commodities before they are made. Economic structures are fitted onto a work before it is created. That seems alienating to me sometimes, but I understand that this is why films can feed some of their people. And that is a good thing.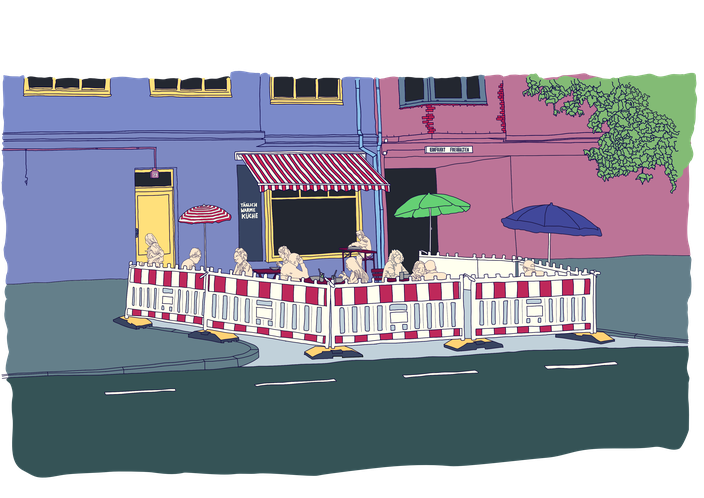 Filmmakers, whose projects do not fit the idea of the money people, often stay without work for years. And as it turns out, this is true for every filmmaker on the spectrum: It can affect those, whose established body of work has been celebrated the world over, as much as those developing their first feature film.
In my country, and it seems in many other countries, the film system is not a storyteller's system. From my point of view it is flawed, not because it is heavily reliant on money but because financial choices are made on a type of potential often disregarding artistic and storytelling value.
I am coming to terms with what it means to be me. I cannot change the system, but I can create, around it if necessary. A conclusion, I admit, I struggle with. In our e-mail conversation the seasoned filmmaker suggested that I find different outlets in between films. And when from a certain perspective this might look like the natural thing to do, I can assure you, it is not necessarily for me.
I was under the impression that if I want to make films, I need to stay focussed on that goal. But I totally and utterly lost myself and the ability to create in this pursuit. I hardened so much that, some days, I do not remember the person who wrote and directed Shadow Players, who wrote No Man's Land, Das Pigment and Komtess Bohemia.
I have reached a point where as a filmmaker I need to prioritize the artist in me. So I have now stopped trying to sell my feature film projects to potential producers and investors and I am taking care of that mutilated and upset artist within.
If I were never to make a feature film, it would break my heart. But, like with the other kind of heartbreak, it is easier to bear when one loves oneself and when there are friends around. :)
So imagine my absolute delight, when in May the Deutscher Künstlerbund selected me for the Digital Media Formats for Visual Artists fellowship. It allows me to experiment and perceive myself as a visual artist and just do as I please. I forgot what that feels like and I am struggling to find this drive, this obsession and love for creating again. But it'll heal - one digital illustration at a time.
I miss my film family very much. But I have missed my artist more.
---
Mein herzlicher Dank geht an den Deutschen Künstlerbund e.V. Mit Ihrer Unterstützung erobere ich mir meinen Freiraum und meine innere Künstlerin zurück.