Boy likes boy
There is someone he likes. And he resists the temptation to assume any conclusion as to whether or not he likes him back. He tries to curb emotions with episodic rewatches of Mad Men. It doesn't work.
It is well past midnight and he is revisiting old friends. Some of them as old as he. Many older. Hoarse, smoke-laden voices. Fine-tuned instruments. They are shouting at him, as he stands in the middle of his apartment, swaying. The Verve. The Cure. The Killers. Subtle movements on his part, as he dances and screams back at them. Singing. Or something. He knows all the words. Oh wow, Paula Cole.
They were always there for him. Overseeing his adolescence, taking his hand leading him into adulthood. Curtis Mayfield. The Doors. Some even-then oldies discovered, tripping through university. Some introduced by a great love who didn't stick. His music did.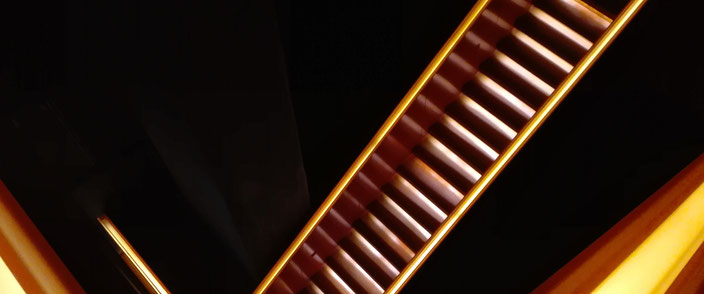 Those songs he carried along and since made new memories with. Nancy Sinatra's Bang Bang. The kind of song that casts a movie into the background. Sorry, Quentin. Moby. Oh my, gorgeous people, a beach, drugs and sharks. And the nightmarish vision, that anything of value may come with cruelty.
Music transforms blurry thoughts into something freeing. Something wild. Something soothing. Tangible. He thanks all these songs, which more than once saved him from oblivion. And he keeps on dancing.
A strain rests upon his shoulders, his knees, his wrists. It isn't always present but it reminds him of how destructible a human being is. How much the mind is trapped in the body. He is nervous. Kangaroos rather than butterflies. This is good. Everything is in working order. He feels.
So why not pour this emotion into enough courage to ask the boy out? In the meantime listen to music. And let the goosebumps rise.
---